Beards in The Workplace and Beard Discrimination
By Anil Davé | Last updated 4th June 2020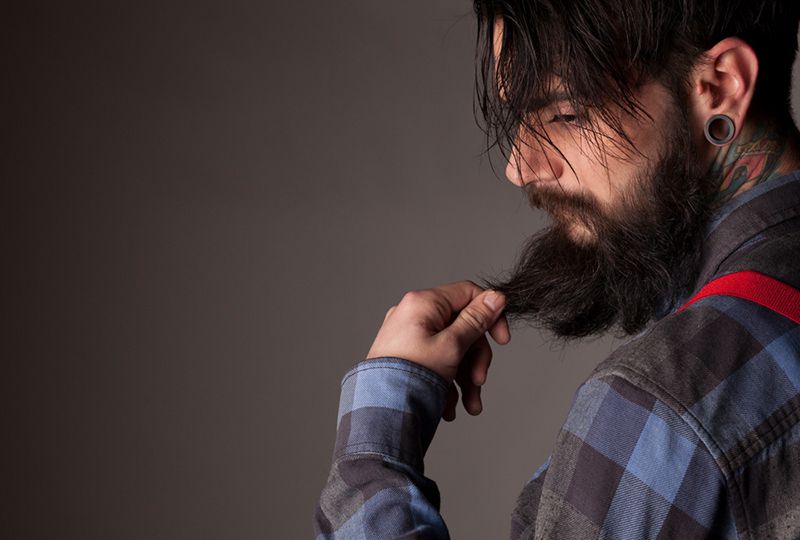 Lads, if you're growing your beard, then I'm pretty sure that you've experienced some kind of beard discrimination at some point in your journey. Whether it's down the pub, in a supermarket or even at the petrol station.
"Oi Beardo! Do you wipe your mum's arse with that face mop?"
Although some lads can shrug this kind of discrimination off, or maybe put it down to banter, it most certainly doesn't make it right! It's time we stand up to discrimination!
For me, growing a beard and moustache was very hard a few years back. It was hard to take some of the discrimination coming my way, but it got to a point where I just said F*** it! I don't care what people think anymore. My beard is a part of me and a big part of my personality, and now, part of my business.
I breathe, sleep and s**t beards! lol
But, what we're talking about here is more than just general beard discrimination, we're covering beard restrictions in the workplace, which is a subject that is wider than just general beard discrimination.
I'm pretty sure that businesses are not purposely singling out bearded people. If there are restrictions, then it's most probably for logical reasons.
Have you experienced beard discrimination in the workplace?
You might even be worried about beard discrimination for a new job, or maybe it's stopping you from applying for a job? Even worse, are you thinking that you need to shave it off to be safe??
That's crazy mate! DON'T DO IT! There is no need unless there is a specific reason to do it. We'll cover all of this in the article.
So, let's get into it!
Can I have a beard in the workplace?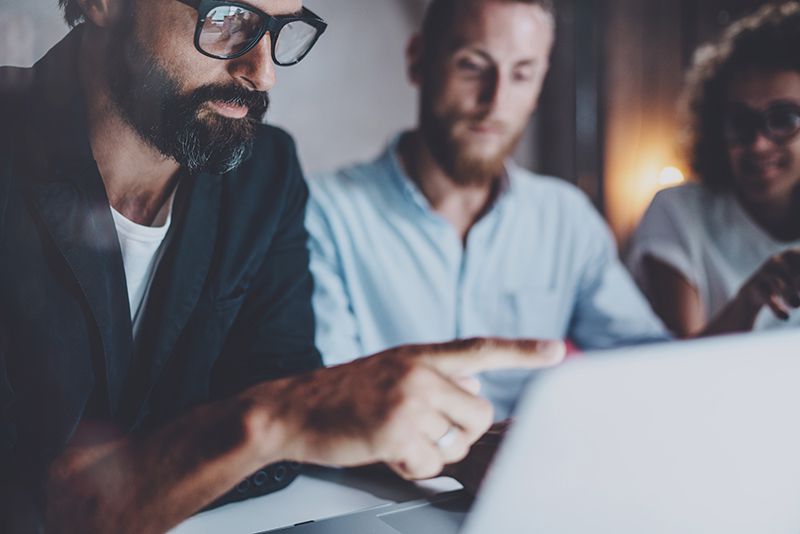 It's a tough question to answer as there are a number of areas you need to take into account before you can determine what the answer might be! Not very helpful I know! LOL.
But let me break this down for you.
It's all about their dress code
Every company has the right to set its own dress code (within reason). You might find that certain industries limit facial hair for health and safety reasons. For example, if you work in the military (which I've covered in a previous article around beards in the British Army), or industries such as mining or chemical plants.
Health and Safety is the main concern
So, from my research, the main concern around beards is health and safety. I listed a few industries above that might be affected by this. I've even heard recently that construction companies have started to ban growing beards due to concerns over the fitment of dust masks.
The military also has strict rules about facial hair due to the fact that there are certain requirements to wearing specialist respiratory protective equipment.
Is there another reason why I can't have a beard at work?
Well, other than health and safety, employers have the right to set whatever dress code they deem appropriate for their business, and if you want to work there, then you need to agree and follow these rules.
but...
Beards are popular these days! Employers know this!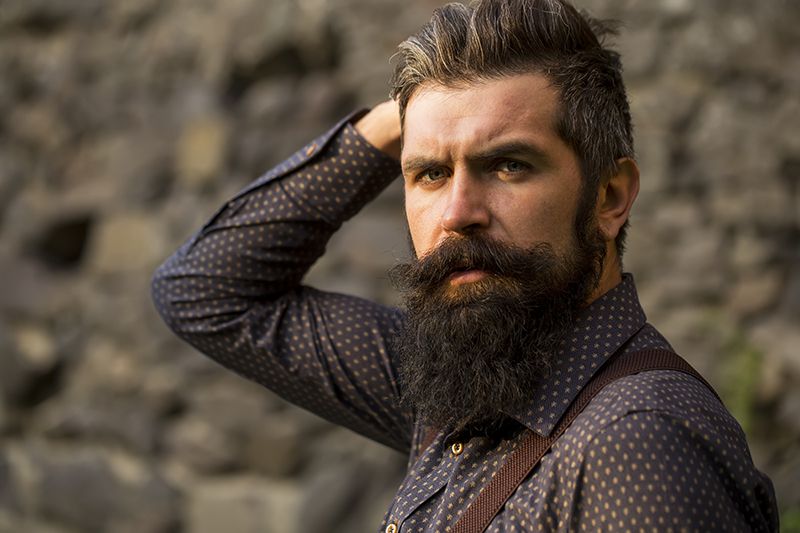 The popularity of beards, especially in the UK has grown over the last decade, especially with the rising number of bearded celebrities and online influencers.
It used to be just a minority group of people that rocked beards, but it's a massive trend these days and also big business!
There are some instances where facial hair is encouraged in some workplaces, in particular, during November, when the very famous charity Movember publicly encourages employees to grow moustaches or even a beard for the entire month of November! All this to raise awareness of men's mental health.
The trend for casual style at work began about over 20 years ago, just look at the late Steve Jobs. He was famous for introducing a more casual style of dressing. The world is different these days.
A lot of companies value individuality and have taken steps to create a more creative culture in their workplaces. A work environment is more productive when people are free to express their personalities.
But, you know what, at the end of the day, it is up to the individual employers to develop the right balance and create a working environment that suits their business, employees and their customers.
Are there any exceptions if there are restrictions in my Industry?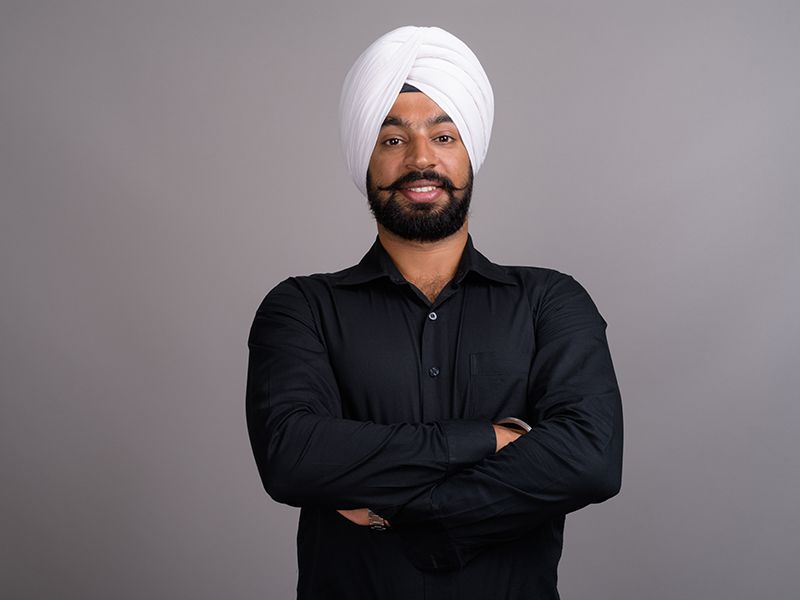 Yes, there are and this is where it gets interesting. At the moment, there are two main reasons why an employer would allow you to rock a beard if they're policy is to completely restrict them from being grown.
Religious reasons

Medical reasons
In either case, most of the time you would need to provide a letter from your doctor or place of worship stating the fact.
The question is, are companies putting these policies in place properly?
There have been a number of court cases involving individuals and companies where they have been subjected to beard discrimination, where an employer refused to allow a worker to sport a beard for religious reasons.
I believe in this particular case, The Employment Tribunal found that the company had indirectly discriminated against that individual. He was awarded £5,000 for injury to feelings as well as compensation for his loss of earnings.
Can my employer make me shave my beard?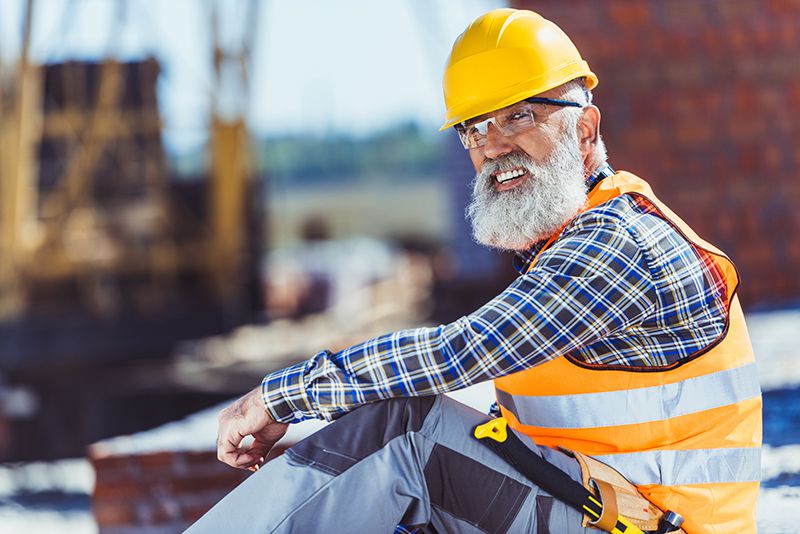 Sorry to say this lad, but you're damn right they can! Well, if the company has a policy around facial hair in their dress code and it forms part of your contract with that company, then yes they can!
But...
They need to ensure they're not discriminating against you. If you have a beard for religious or medical reasons they CANNOT make you shave it off. That is the conclusion of all the research I've conducted.
As I've mentioned earlier, companies can introduce a no facial hair policy for any number of reasons, but they can never discriminate.
So is there a UK law against beards in the workplace?
I'll give it to you straight Beardrins; I've done a lot of research and I cannot find any UK laws against beards specifically in the workplace. It's always down to the specific policies that have been created from your employer, or potential employer.
It's basically down to the employer's discretion.
But...
What I would say, is that employers need to ensure they're following the Equality Act 2010, as one of the types of unlawful discrimination is indirect discrimination. This is where a business, employer/company applies a provision, practice or criterion that would possibly cause disadvantages to employees, or potential employees of a particular race without being able to justify why they're doing it.
Did I lose you there?! No worries. All you need to know is that employers CANNOT discriminate against you.
What do I do if I'm getting beard discrimination at work from a colleague?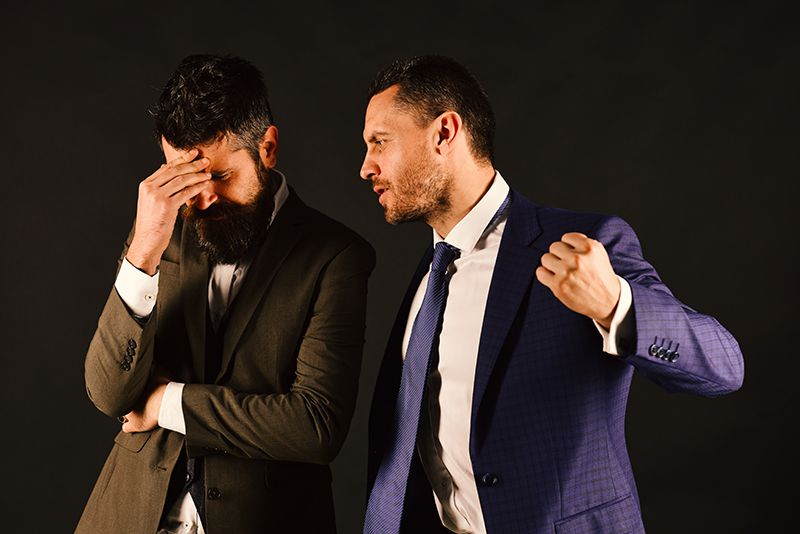 For me, this is no different than the usual general discrimination. If some twat wants to try and throw insults at you about your beard then it's no different to any other stupid behaviour at work.
I've heard it all! "You look dirty?", "Are you hiding your breakfast in there?"
Sometimes people could be just looking at it as a bit of banter, and you know what, that can be cool, but only if you're on that level with them!
If someone continues to throw abuse, then it's not ok anymore!
The first step would be to approach them and say… Listen you DICK... Nah, I'm only joking. Don't stoop to their level. Always remain professional and ask them to stop nicely.
What if it continues?
Then you need to take it to the next level. Speak to your line manager, and then speak to HR and file an official complaint. There is no place for that in the workplace.
What's the best approach when trying to apply for a new job with a beard?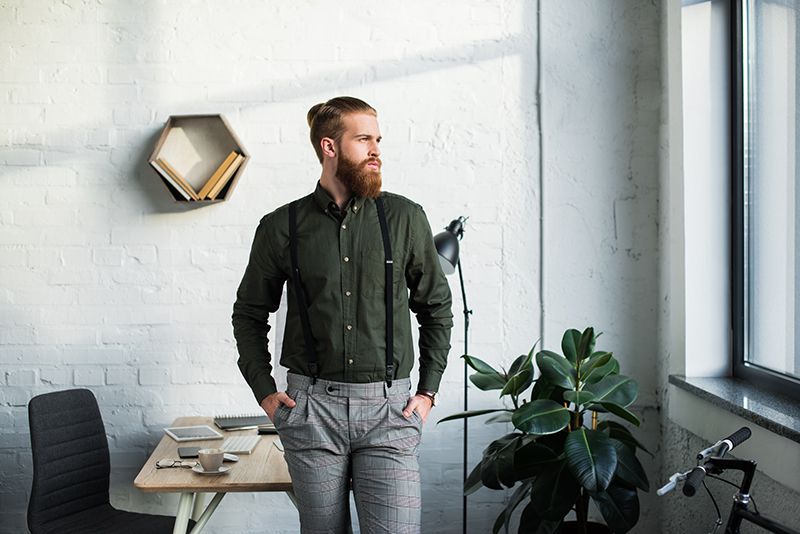 Here is some advice I would give you…
Don't ever be afraid that your beard will not land you a job. What I mean by this is, if a role looks like a great fit for you, then APPLY FOR IT! Your beard is part of you and your personality. If they're going to offer you a job, then they need to accept you for YOU!

Always check their facial hair policy before you accept a new role. If the employer does have a restriction of facial hair in their terms of work, then it's best to know about it before you commit to the role.

Make sure you publish your latest photo, with your beard on your public profiles on Linkedin and Facebook. Even put your photo on your CV. This will make it clear to recruiters that you're bearded and it's here to stay. This will also ensure that you're only getting callbacks from people that are genuinely interested in you.
So is beard discrimination in the workplace just a Myth?
Well, let me take you back to 1997 when GQ magazine published an article that stated that 250 million men in the UK would lose their jobs if they grew a beard.
Let's put it like this, a lot has changed since then and there are so many great employers out there that are more than happy for their employees to sport facial hair.
So, it might have been true 20 years ago, but these days I have to say that it is a myth.
What about beard discrimination outside of the workplace?
Well, this is a different matter. I call these people 'Beard Haters'! I created a video around this subject on YouTude a few months back. Check it out below and also don't forget to head over to YouTube and subscribe to our channel.
Beard Maintenance tips
So you're ok to rock that beard at work, but you want some great tips for keeping your beard looking great. Let me give you some help here with my top 7 tips for keeping your beard work smart. Also, I'm gonna mention some products below, you can always head over to our beard care shop and purchase anything you need.
Pick the correct style. If you're still looking to have a beard when you're at work, you might want to ensure you pick the right style for you and your job. You don't always have to go for a really long beard. Maybe you go for a business smart looking full beard, or maybe a goatee.

Have a great beard routine, something that you can perform daily, that ideally fits in with any of your current routines. Keeping a good beard routine is just as important as brushing your teeth. Especially if you want to have a nice looking, healthy beard. You'll have all the lads at work rocking a beard in no time!

It's all about the products. You need to ensure you're using 100% natural and organic products like Beard Oil, Beard Balm, Bedtime Beard Butter and also washing your beard with a gentle beard shampoo a maximum of once a week if you can. If you're planning on growing out the moustache, then grab yourself some Stache Wax too!

Always brush your beard. The biggest mistake you could be doing is not brushing. You need to get some good quality tools for your beard. Get a Beard Comb and a Beard Brush and make sure you're using them twice a day.

Have a go-bag. I always keep a small number of products with me in my work bag. Sometimes you might need to brush or top up your Beard Butter or Beard Oil.

Be healthy. A healthy lifestyle means a healthy beard. Drinking plenty of water and eating the right stuff is going to do wonders for your beard. TRUST ME!

Keep it trim! If you're not confident in trimming your own beard or moustache, then find a really good reliable, trustworthy barber. I would always advise that you trim your beard every two weeks.
If you do these things then your beard is gonna look sharp fella!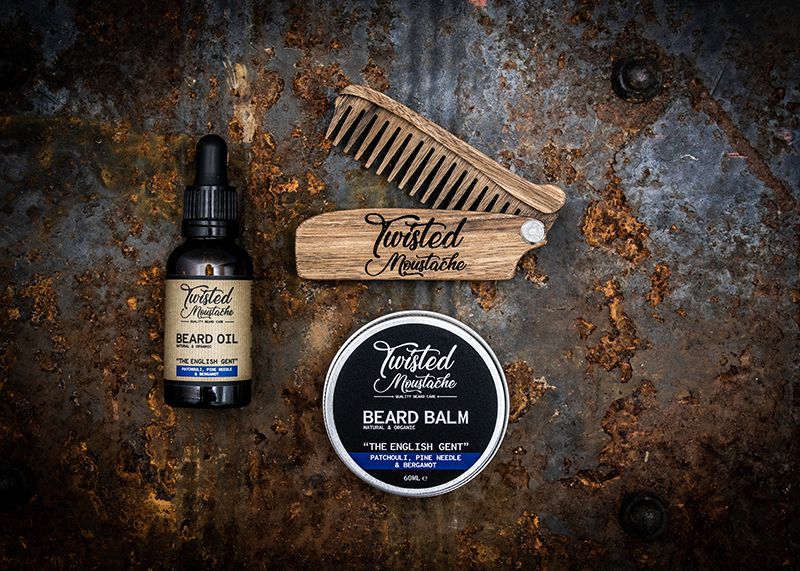 Conclusion
In this article, we covered a lot about beard discrimination, specifically beards in the workplace. We looked at employer policies, your rights, some discussions about UK laws, and also how to deal with beard discrimination from your collogues at work. Finally, I gave you some awesome tips on how to keep your beard looking great for work.
That's it, let me know if you've ever experienced anything similar in your career below. You can even reach me on Instagram @twisted.moustache. I'm always up for a chat about beards!