Can You Have a Beard in The British Army?
By Anil Davé | Last updated 12th September 2018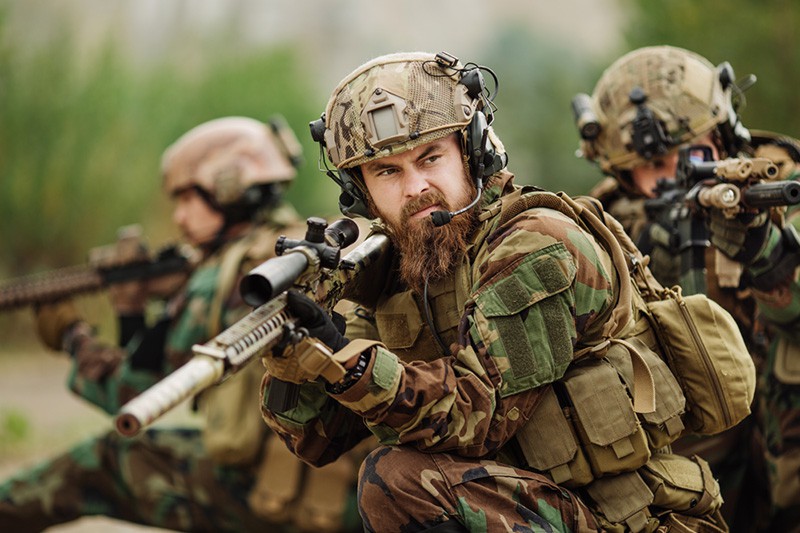 It's always been a little bit of a grey area around whether facial hair, either a beard or a moustache is allowed in the British Army. In the same way that the argument about whether beards are allowed in sports such as boxing has differed over the years, the same applies to beards in the British Army.
I was recently out with some mates and we were chatting about the Royal Wedding and one of my mates said:
"Remember that time when Prince Harry p#ss#d everyone off by having a full-blown beard on Remembrance Sunday service?"

That sparked an interesting question:
Can you have a beard in the British Army?
I was curious about this question. Not that I'm thinking of joining the Army myself at this time in my life, but I remember a time when I was very interested in joining, back when I was a young energetic lad. (Too many beers and BBQ's to consider joining now. Not to mention that fact that I love what I do.)
I'm going to explore this question in more detail and hopefully give you all the information you need on this subject.
A Brief History Lesson
When we look at the history of facial hair in the Britsh Army, we can see that rules about growing a moustache or a beard have changed over the years.
If you go back to the mid-19th Century, you will notice that having a beard or a moustache, basically any kind of facial hair would have been really unusual. This is more down to preference rather than any rules or restrictions that were in place.
The only real exception at the time was for the Infantry Pioneers, where it was more traditional to sport a beard.
Later, in the 1850s, rocking a beard or moustache became a lot more common in the military. In fact, growing some awesome facial hair was encouraged during the Crimean War between October 1853 and March 1856. This was more common in the cold winter months as soldiers were actually encouraged to grow full beards to help battle the elements.
Interestingly, in the late-19th Century, there were regulations introduced which prevented British soldiers from shaving any facial hair above the top lip. This basically meant that people that were able to grow a moustache grew one and the rest did the best they could to grow one.
In the early 20th Century, 8th October 1916 to be precise, the regulation on the mandatory growth of facial hair above the top lip was abolished by Lieutenant General Sir Nevil Macready. He said, and I quote:
" I dropped into a barber's shop and set the example that evening, as I was only too glad to be rid of the unsightly bristles to which I had for many years been condemned by obedience to regulation".
So, since 1916, the British Military, which includes the British Army, Royal Air Force and the Royal Marines have allowed soldiers to grow a moustache. As you can see in the regulations (AR 670-1, section 3.2).
So can I have a beard in the British Army or not?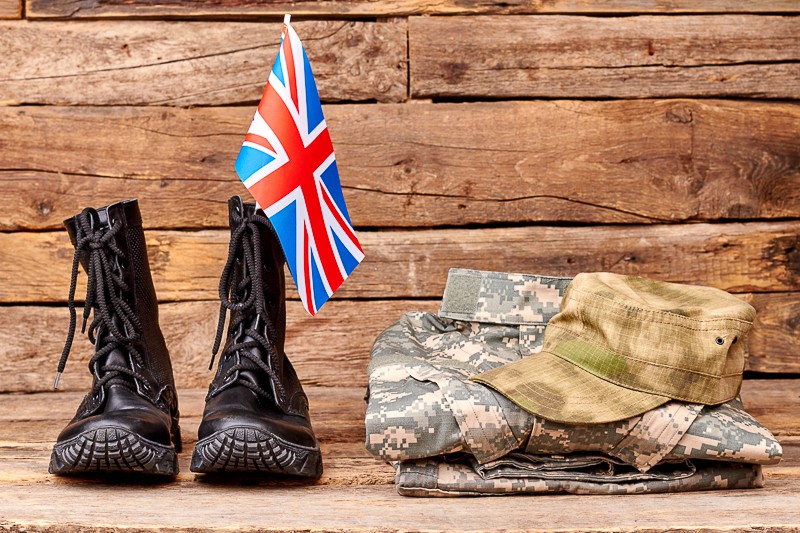 The simple answer is no, unless you have a medical condition that requires you to grow a beard, or if you need to grow and maintain a beard on religious grounds. That's it according to AR 670-1.
But, there is another exception to the rule.
According to forces.net, the only Army rank that is allowed to sport a beard on parade is the Pioneer Sergeant.
The role of the Pioneer Sergeants has existed since the 1700s. The tradition was mainly for one Pioneer to march in front of the regiment and clear the path for anyone walking behind
It's also tradition for the Pioneer Sergeant to sport an apron, which is thought to act as protection for their uniform.
The Pioneer Sergeant also acted as a blacksmith, so again the beard was allowed for this role for various other reasons including giving them some protection from the heat on their face. Growing a beard is not compulsory, but most do choose to grow a face beast. I mean, why wouldn't you grow it given the chance!?
What about beards in the army reserves?
There is some confusion here. I've seen a number of questions on forums and Quora asking if they can keep their big full on beard in the Army Reserves.
Unfortunately, there are no exceptions here. The same rules apply. The reserves are still a formal part of the military, so they follow all the traditional regulations.
For Army Reserves, at drills, you still need to be in compliance with AR 670-1.
Why do special forces have beards?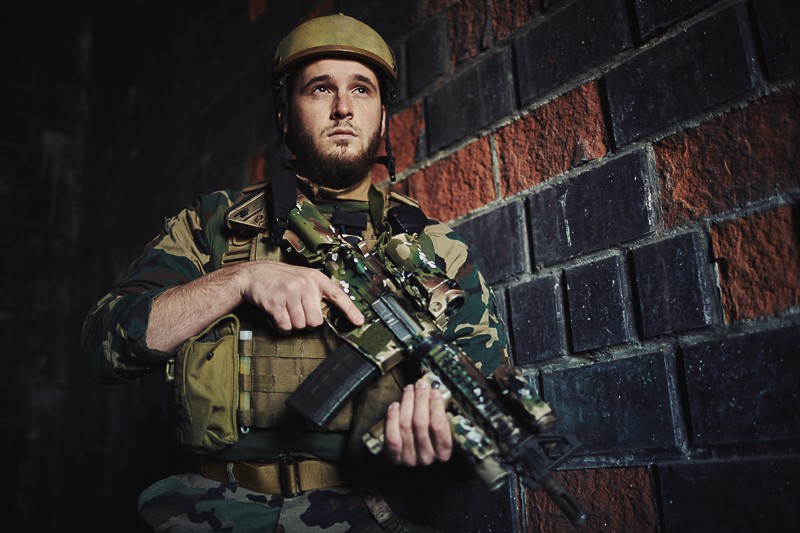 Because of the nature of how lads in the special forces have to operate, facial hair, including beards, moustaches and sideburns are all permitted in order for them to carry out their secret missions.
For example, in an effort to help blend in with locals, the special forces would have been growing beards, stubble and moustaches in Afghanistan.
It has always been thought that men with beards are always seen as a figure of authority, which leads to servicemen being treated with more respect.
Royal Navy beard regulations
Things are different in the Royal Navy.
So in the Royal Navy, you're allowed to grow and maintain a beard, but there are some rules and regulations around this.
According to Para 3818 of the Royal Navy dress policy, wearing a full beard is down to all personnel in positions of authority (LH/LCpl and above) to define an acceptable appearance of a beard. This is very much down to the features of the individual. I've highlighted a few points around this from Para 3818 below:
Designer stubble is not allowed and is assessed as any beard length grown below 2.5mm.
Uneven growth, or as they refer to as 'scrappy' remains within the subjective judgement of the command (personal in positions of authority). So if your beard looks like sh##, uneven and scruffy, they might tell you to shave it off.
Hipster beards and handlebar moustaches are not appropriate. Sorry lads! It does actually state that the maximum length of the beard should be 25.5mm. So you'll need to trim that handlebar moustache.
Beards that take excessive time to grow. So if you're a slow grower then you're screwed! It states that the advised maximum time for you to grow your beard sufficiently thorough is 2 weeks.
Religious and faith reasons mean that you'll be allowed to grow your beard past the previously stated regulations. But, you'll need to clearly establish your faith and practices so that you're not deemed to be bypassing the previous set regulations.
Also, in the Royal Navy, you could be asked to remove your beard for service parades if it's deemed inappropriate.
Will we ever be allowed to grow a beard in the Army?
We've already mentioned that there are some special cases where growing a beard might be acceptable for people in the special forces, but sporting a beard, in general, is still banned as per AR 670-1 and it doesn't look like it's going to change anytime soon.
There have been some pretty good attempts to get this overturned.
Between 2015–2017 a government petition was submitted to allow soldiers who serve in the British Army to wear neat/trimmed facial hair. The reasons stated, and I quote directly here:
The Royal Navy are allowed to grow beards through their tradition. The British Army used to grow beards however that was lost and now they have to parade cleanly shaven. Growing a beard hugely increases morale (from a survey) and contributes to operational effectiveness through psychological means.
The petition ran for 6 months and received 8,905 votes. It doesn't look like it really had an impact because of the small numbers. It needed at least 10k to even get a response.
From my research, I also noticed another new petition that has been filed on the government website here. At the time of writing this article, this petition will end at the end of this year and It only has 10 signatures at the moment.
What about Facial hair in the military or other countries?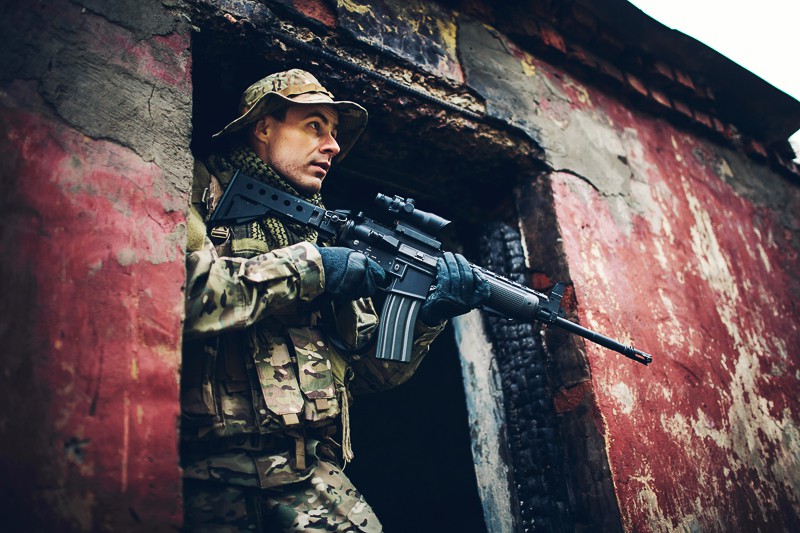 In many Middle Eastern and Indian cultures have a different view. They tend to associate facial hair with wisdom and power. There is a full list of Facial hair in the military on Wikipedia.
Conclusion
We touched on some really good subjects around beards in the British Armed Forces. We discussed the regulations in the British Army and reserves, the British Navy and how beards are allowed.
We also looked at strives people are taking to fight back against the regulations and how other countries operate.
I wonder if in the near future, with the resurgence of beards and the evermore rising trend in the UK, British Military personnel outside of the Navy might be allowed to grow an awesome face beast.
I'm sure that if we really got behind a well thought out petition campaign through social media and via other beard communities, we can really get much higher numbers for the government to really take it seriously.
If you strongly believe in letting people have a choice on whether they should have a beard then you should get behind the current petition running.