Has Hitler Ruined Growing The Toothbrush Moustache Forever?
By Anil Davé | Last updated 4th June 2020
First off, I couldn't bring myself to have a photo of Hitler as my main headline image, hence the picture of Chaplin above. Don't worry, there is a pretty horrendous photo of him below Lol!
You know him, you hate him and you definitely wouldn't be taking moustache styling tips from him. Well, I wouldn't, but putting aside the nasty part of our history that the name Hilter represents, is the Hitler (toothbrush) moustache making a comeback and that we didn't even see coming?
I was watching a documentary called Apocalypse World War I on National Geographic last week (as you do when you're an old bastard like me lol) and my wife asked me an interesting question.
Can you sport a Hilter style moustache these days and get away with it?
Hmm...
What is the Toothbrush moustache, or the so-called Hitler Tache?
The moustache is probably the simplest style of moustache out there. It's a short moustache that doesn't cover the full length of your upper lip.
It mostly sits in the centre of your upper lip between or over your philtrum, that's right I know what a philtrum is. Well, I had to ask my wife lol.
Usually, you would grow it roughly five centimetres wide from the top and bottom of your, and here is that word again, philtrum.
It's going to be different for each person, but this is the general idea around the style.
Do you think it will ever be ok to wear a moustache like Hilter?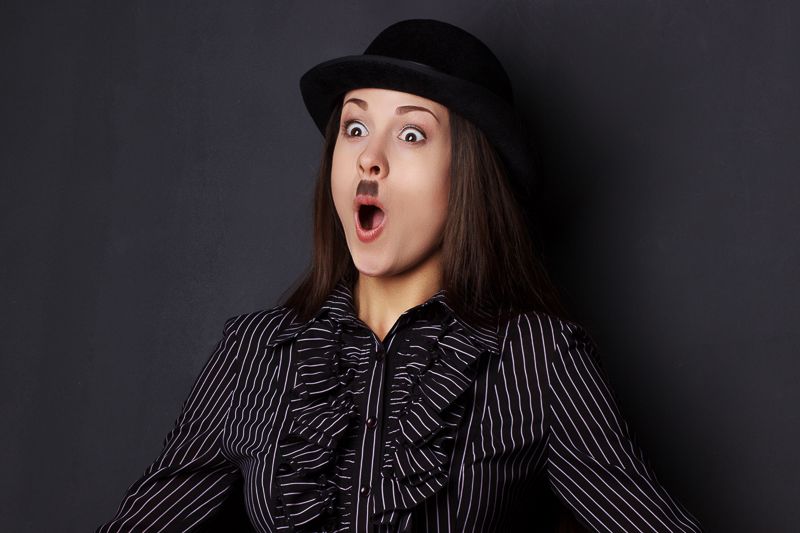 At first, I was like, no way! Come on, it's Hilter for f#c# sake!
But, as we started chatting about it, we talked about some of the greats over the years that have had a Hilter style tache, or probably a more appropriate description of the style is the Toothbrush Moustache. Comedy greats like Charlie Chaplin or Oliver Hardy.
Although, these icons of comedy sported this style before Hilter came along and ruined it.
More recently, back in 2009, Comedian Richard Herring was wearing the controversial Hilter style tache or toothbrush moustache for his Edinburgh show. It didn't go down well for him.
After a few days he was quoted for saying:
"As people passed they would start laughing about five yards behind me. A group of lads called me 'Adolf'. I haven't had any sense of anger but I think some people were intimidated or scared"

"I thought that at any moment someone might smack me in the face. I was being judged by my appearance and being a white, middle-class man I've never looked to draw attention to myself before.

"I felt quite afraid and a bit upset. Then I wondered if I was upsetting anyone, and was it worth it if I had done."
Probably wasn't a good idea mate! In my view, if you grow a Hitler style toothbrush moustache you're asking for trouble.
Has anyone got away with it?
While doing my research for this article I was asking myself this exact same thing. Has anyone got away with it post World War II?
Well, do you remember Basketball legend Michael Jordan?
Jorden dominated the NBA in the 90s and steamrolled through teams, rather much like Hitler through Poland in the late 30s - Sorry! ;)
He's been retired for something like 15 years, and as you do after you retire from fame, you go through a post-fame crisis and start to embark into the world of adverts.
Jorden famously pulled off, what looked like a toothbrush moustache, or, yes, a Hitler moustache in a stint of Hanes commercials.
Yes, that's right! Michael Jorden pulled off the Hitler look, but not without some basketball legends giving him some grief for it.
Charles Barkley called Jordan's moustache "stupid." Well, he can talk after his drink driving antics.
Some say it was a publicity stunt from Hanes, some say Jorden done it because he could pull it off!

Can an everyday man pull this off in the UK?
Hell no!
In my view, we will NEVER disassociate the toothbrush from Adolf Hitler. Besides, why would you want to associate oneself with such a sh##y looking moustache anyway?
I mean Jordan can pull it off because he's Jordan! Me? I would get slaughtered trying to where that walking through Newport Pagnell.
I've heard it's illegal to sport the Hitler moustache in Germany. Is that right?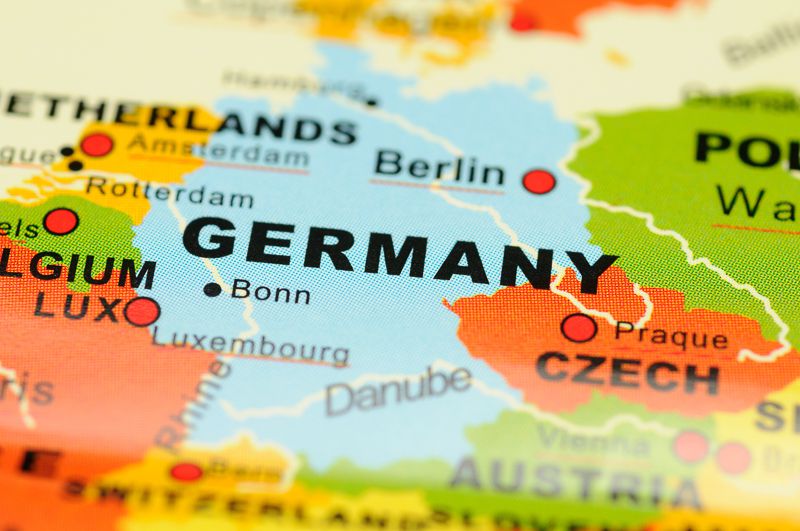 Well, let's face it! It's against the law of common decency for sure, and most probably against the law of modern fashion.
But... There is no law that would prevent you or anyone else sporting the "Hitler moustache" in Germany or any other country.
There is a German law banning Nazi symbols and displaying any will result in heavy fines or even jail time.
In my opinion, I wouldn't be surprised if someone was fined for wearing this moustache.
How do I grow a toothbrush moustache?
So after reading all of the above you still want rock the toothbrush, or maybe you just want to try it for a joke and a bit of banter with your mates.
Whatever your reason for doing it, growing it is pretty simple - Grow the sh## out of your moustache.
Not as in-depth as any of my other moustache growing articles, like growing a handlebar.
This style of moustache looks better when your moustache is as thick as you can grow it. Try to grow it for about 3 weeks to get the maximum growth and thickness. Because this is a simple style, it only stands out if it's thick.
Top tip!
Grow a full beard and moustache first and then cut it to this style. That way if you don't like it, or you bottle it, then you can always go clean shaven after.
Unless your trimmer battery dies and you're stuck with it on your wedding day, just like this hilarious video below:
What's the best way to maintain the toothbrush moustache?
It's simple to grow, but it's little more involved when it comes to moustache and beard maintenance.
The main reason for this is because this particular style requires a look that has precise edges, so you need to frequently shave and trim to maintain this look.
Tools you need
Razor - Yep you need a razor for this style. It's probably the most important tool you'll need to get those clean precise edges
Beard Trimmer - If you don't have a Razor, then you can use your trusty beard trimmer. You won't get the traditional clean look, but you can get similar results.
Moustache Wax - As with any style of moustache, a decent wax is a must for keeping it looking thick and in place
Beard comb - It goes without saying that you need a nice beard comb to comb through your wax and prevent the ends from curling up
Beard wash - You need to keep it clean, especially if you're going to be using wax on your tache. Bead wash will ensure that you don't dry your skin out under the toothbrush moustache
Beard oil - It's always good to keep a bottle of beard oil around to help nourish the skin and the moustache hair. A decent beard oil will help you to prevent irritation and skin problems.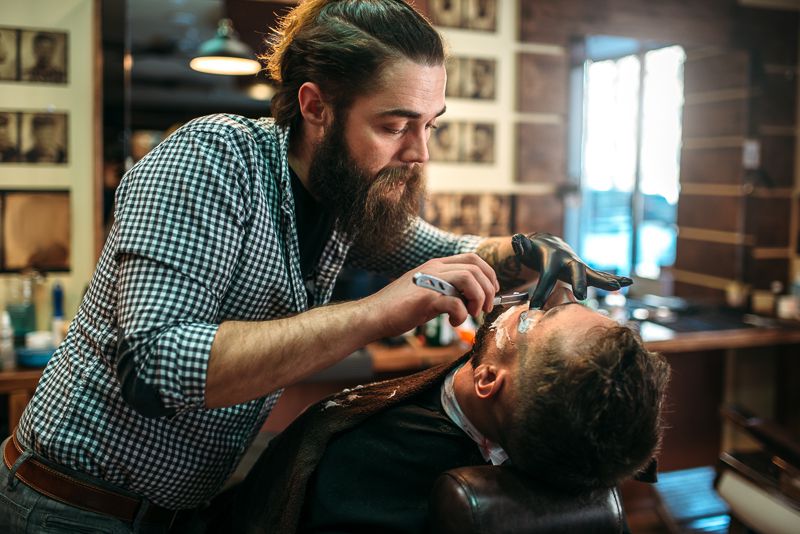 What you do you think?
Here are some thoughts from around the internet. I'm directly quoting here:
I think it's an admirable thing to do - if the toothbrush moustache is forever associated with Hitler, and is frowned upon as a result, then the man still has an influence over that very specific part of life. By reclaiming the 'look', it becomes less a symbol of evil and more just a rubbish moustache. Hitler should be remembered for his heinous acts, not his facial hair.
"If you keep calling it a Hitler moustache, it will never be okay."
"Grow a reverse one, grow a moustache and shave the middle where it would be"
"It's got a stigma and probably won't ever be acceptable. There is a double standard here. Stalin was responsible for more deaths than Hitler yet, Tom Selleck rocks his style moustache."
"The Hitler stache was more distinctive and became an icon in and of itself. See a Hitler moustache, think Hitler. See a Stalin moustache, and think Ron Burgundy."
"Chaplin made the style, Hitler brought the notoriety."
"Whether or not it's objectively "okay" is a different debate."
"However, if you grow a Hitler moustache the majority of people who see it will immediately judge and despise you. As such, I would not recommend it."
"Why would you want a toothbrush moustache even if it wasn't stigmatized by Hitler? The thing looks like dirt under your nose."
"Don't call it a Hitler ever if you have one. If you have to associate it with someone, try Chaplin. Call it by its proper name, a toothbrush moustache. Please? :)"
"Just think of it this way. Charlie Chaplin had one, and he was awesome. Just call it the Chaplain stache."
"Unless you're prepared to dress as Charlie Chaplin all day, every day until you shave it off, don't do it."
Conclusion
In this article, we talked about the famous toothbrush moustache or the Hitler moustache. We asked the question, "Will it ever be ok to wear the Hitler moustache again?"
We discovered some celebrities that have tried to bring it back in various forms and then we touched on how you can grow and maintain this style of moustache.
Also, we concluded the article with some of your thoughts.
What's my view?
It might have been popular back in the days of Charlie Chaplin and co, but for me, I'm pretty sure Hitler ruined it forever! Bastard!
Drop a comment. Let me know what you think about it.