What is [Beard Oil] and How Do You Use it
By Anil Davé | Last updated 4th June 2020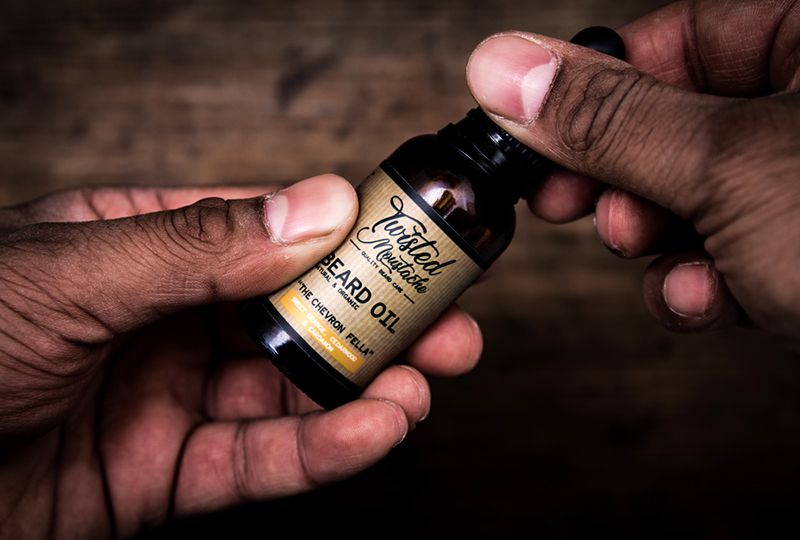 If you've read any of my articles, you would know that I mention beard oil in almost every article I write. There is a simple reason for this. Beard Oil is essentially the single most important thing for the best-looking beard you can ever achieve. It's easy to think that you can grow your beard for 6 months, sit back and enjoy the riches that should follow - Fellow men will look at you with envy, while women will drop at your feet.
Reality check! This isn't gonna happen.
Unless you're really lucky and your beard hair grows like a Greek God, then you're gonna be stuck in the same boat as the rest of us. A beard that's looking wild, damaged, and basically like someone has mopped the floor with your face and left you to dry in the cupboard under the stairs.
It needs love
Yes, lads, your beard needs to be loved. You need to buy it some flowers, take your beard to the cinema... Well maybe not. But, you need to do one thing.
Take good care of your beard.
Now don't get me wrong, I'm not saying that Beard Oil is the key to getting an awesome looking beard like Jason Momoa aka Aquaman, but it's definitely the best grooming weapon any beard needs to reach their full bearded potential.
Let me tell you now that washing and brushing your beard will not cut the mustard. You need to protect your beard and skin by keeping them moisturised. There is nothing better than having a well-groomed beard with that 'dog coat like' shine. The best way to do this is by using beard oil.
Let's dive into Beard Oil a little more.
What is Beard Oil? Why can't I just use Olive Oil from my Kitchen?
Well, Beard Oil is exactly what it says on the tin. It's oil! You're probably thinking "What the hell do I need to buy a special oil for then, can't I just use some olive oil from my kitchen on my beard?".
The simple answer to this is...
Yes
That's right, if you really wanted to, you could go into the kitchen, grab some olive oil, and rub that s#it into your beard. But, you might be missing out on some other ingredients that do wonderful things for your beard and skin. Plus olive oil smells like crap.
This is where beard oil becomes a must has for any man's grooming bag.
According to Statista.com, the estimated UK market for men's grooming products was estimated to be worth £608 million in 2017! Say what?! Yes, £608 million and beard oil is the most popular product for male beard groomers out there.
How can you benefit from Beard Oil?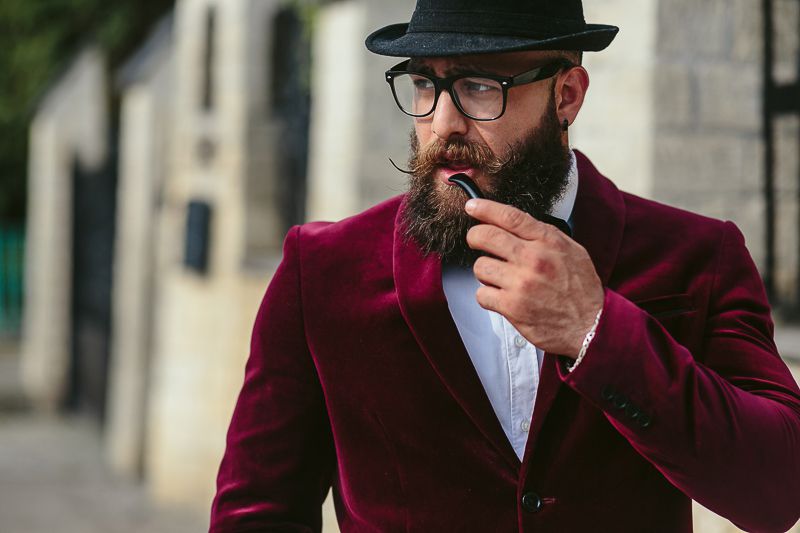 There are a number of benefits to using beard oil on your beard. I bet you're asking yourself, "What are these so-called ingredients that do wonderful things for your beard and skin?". There will be more about that later in this article.
Before we get down to the benefits of using beard oil, let's look at the problems of NOT using beard oil.
I've been growing my beard now for a few years, and until about a year ago, I had always struggled to grow my beard longer than a few inches because I really hated the way it looked once it got to a certain length. It would look wiry, scruffy and my skin would be dry. It wasn't a good look. The simple answer for me was to just shave it off, or trim it down.
I didn't take the time to really understand my beard philosophy. I didn't care about products for my beard, I never brushed it or had any kind of grooming regimen at all. For some reason, I thought I would just be able to grow my beard, and the rest would just take care of itself.
This was a mistake!
I should have been thinking about a good grooming regimen. After I started using beard oils, I found it done wonders for my look and more importantly, my confidence. I knew I could grow my beard longer, and it would look good, healthy and full.
Let's break down the top key benefits of using a beard oil.
Makes you look and feel good
I put this first on my list because I think it's the most important benefit and I wanted to highlight it. Now we all have our own reasons for growing our beards, but I find that we all have the same concern in common.
We want to look damn good with our beard!
We all want to have that shiny awesome beard when we pull on that 3-piece suite and go to work, or that full healthy beard when we're taking the kids swimming, or that sexy face beast when we're taking the Mrs out for dinner. Also, beard oil smells good!
Who doesn't want to walk down the street and have a stranger turn around and say to you "Now that is a sexy looking beard!"
OK, so that might not happen. But you can bet your arse they're thinking it.
Keeps your skin moisturised
Now you don't go through your day without putting some kind of moisturiser on your face. If you don't, then you're just plain weird, or Superman or something. It's pretty obvious that you can't just shove your face cream all up in your beard:
It's just gross and it won't help the skin under your beard - It will never get there.
It's not the right product for your beard
If you have a stubble, or maybe a short beard, then you could probably get away with using an everyday face moisturiser, but if you really care about your beard and want to grow a big awesome one, then you've got to get the right stuff.
Beard oil is the best solution. Using beard oil every day and applying it through your beard and massaging it into your skin will ensure every part of your beard and skin gets the ingredients it needs to stay moisturised and healthy.
Beard oil is a bearded man's best friend.
Easy to maintain
This is a simple benefit. If your beard hair is strong and healthy, it will make it so much easier to maintain it and keep it looking sharp. I can tell you from experience how hard it is to comb your beard when it's in poor condition.
You end up yanking hairs out and getting all caught up in the knots in your beard.
Beard oil will help keep your beard knot-free and easy to brush or comb and style.
Helps with the itchiness
Ah, the dreaded beard itch! We've all been there. Although it's pretty normal for your beard to start itching after a few weeks, something I like to call 'beard teething', sometimes your beard can itch throughout your beard growing journey. Maybe you're suffering from beard dandruff or some other kind of skin irritation.
We all hate the itching. I'm no different. I would be going mad for days scratching my beard. You have to be careful, scratching causes irritation, red skin and big problems.
Stop the itching, beard oil can do wonders for relieving the beard itch. Trust me, it does.
What's Beard Oil made up of?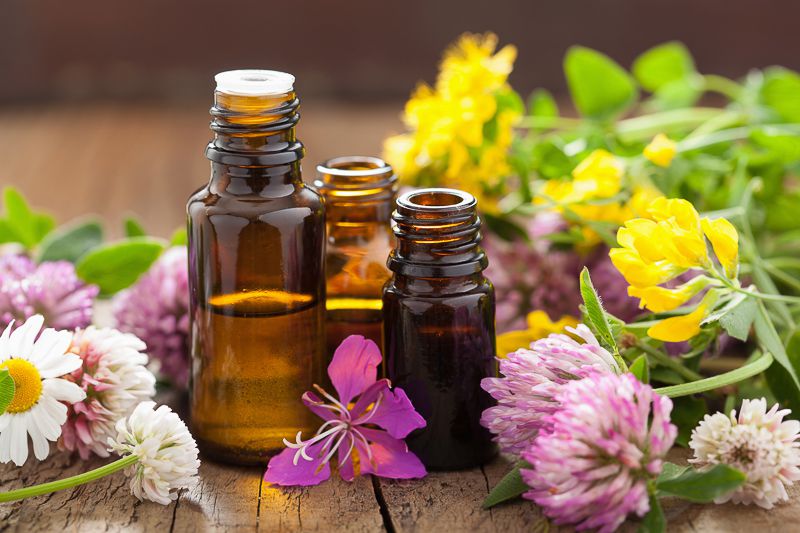 I know what you're thinking. You're thinking that I mentioned earlier in the article that you could be missing out on vital ingredients that can do wonderful things for your beard and skin.
There are dozens of different types of ingredients that go into beard oils. Different companies out there will use their own formula and make their unique blend of beard oil, which they will claim to the be the best. They'll throw in what they think is the best oil and they're constantly competing for the best and most unique smells on the market.
I went to the barber the other day and they offered me bacon beard oil. I mean come on! Bacon beard oil! Are you [email protected]!
Argan Oil is the buzz right now. I'm seeing it everywhere!
I can't give you a perfect answer to this question, but what I'm going to do is break down some of the popular oils that are used and why they're used. What you need to decide is what's best for your skin and beard. Everyone is different, and we all have different needs.
Let's break this down. There are two main types of oils that make up a good natural beard oil.
Carrier Oils
The most important component that makes up a beard oil is the carrier oil or oils that are used. This is an essential recipe because in most cases, the carrier oil can make up the majority of the finished product, sometimes it can be up to 99% of the oil used.
Carrier oils are the heart and soul of the product. Here are some of the more popular carrier oils to look for and their beneficial qualities:
These are my top picks and what I would look at for in a beard oil, and we use most of these in our beard oil blend here at Twisted Moustache.
As I said this just our list of popular oils, if you want to look into carriers oils in more detail, then I suggest you check out this list on Wikipedia.
Essential Oils
If you've ever shopped around for beard oils then you'll know that there a large number of smells available. I mean, I mentioned earlier that I was offered bacon oil by my barber. But it's very important to remember that something like bacon beard oil will most probably not be 100% natural. It will have a synthetic fragrance.
I mean, you're not going to extract bacon from a plant!
This is where you see the benefits of essential oils. Their oils are steam-distilled pure plant extracts used for scenting or aromatherapy. No one is saying you can't buy a beard oil with a synthetic fragrance, but I would always recommend sticking to something that will be naturally good for your beard hair and skin. Especially if you've got sensitive skin.
So Essential oils are great natural ingredients that help to naturally fragrance your beard oil to help keep you smelling good.
Some of the more common essential oils to watch out for:
Cedarwood – This is particularly good for acne and people with oily skin
Basil - Analgesic, antiseptic, stimulant, lessens anxiety, great for treating a fever or cold
Bergamot - Lots of benefits that include digestion, antidepressant, stimulant and also helps dispel fear
Lime – Not just a fruit that is used for cokctails. It has other benfits like antimicrobial, febrifuge, restorative, antidepressant, antioxidant
Rosemary – Nice with lamb, but very helpful for lads with greasy hair
Black pepper – I love black pepper on my eggs, but is also stimulates the circulatory system to help with your beard growth
Tea tree – This is generally very good for healthy skin
Peppermint – Cordial, antipruritic, neurological, helps relieve migraines
Sandalwood – Carminative, antiphlogistic, emollient, calming agent, great for skin hydration
I've listed above some of the most popular ones that are used in beard oils. But with this being a growing market, there are hundreds of flavour combinations out there. Everything from Angelica Seed to Ylang Ylang.
Again, it's down to trial and error. You need to find the right smell that you like and what works well with your hair and skin.
Beard Balm Vs Beard Oil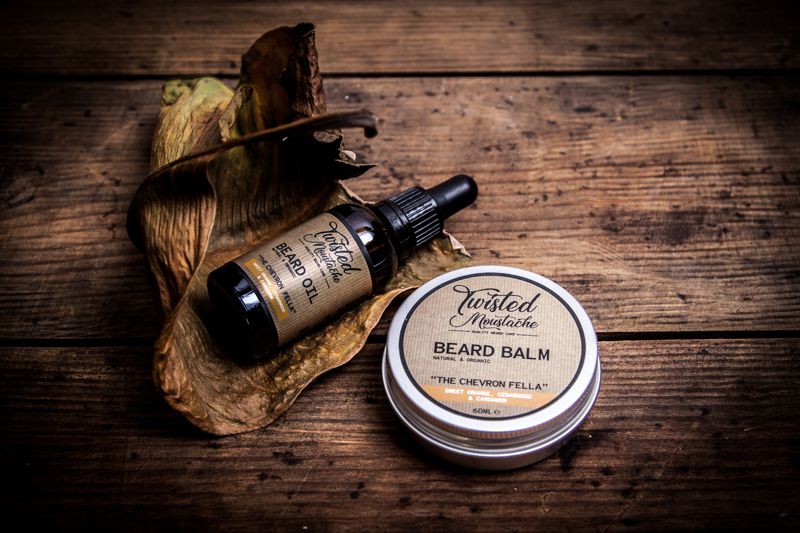 Probably the most common question I get asked the most is "What is the difference between beard oil and beard balm?" or "When do I use the beard balm, at the same time as the oil or at different times??".
People seem to think that it's one or the other.
BUT
Let me tell you that they can be used together. We should stay away from this Balm Vs Oil argument. You need to start thinking about how you get the best out of both of these products. Let's break down the differences between the two products.
Ingredients
Not much different here. Beard oil is made up of, well, oil.
Beard balm includes a mixture of both oils and natural Shea butter and Beeswax
Appearance
Well, beard oil looks and feels like, well, oil.
On the other hand, the balm is similar in texture to a wax, something like a light hair wax, or lip balm.
The benefits are similar
Both these products can be used to help treat conditions like an itchy beard, beard dandruff, which is normally flaky skin underneath your beard. They can both act as a conditioning product for your beard or moustache.
The main difference?
Balm gives you control and hold! That's it. When you're styling your beard, then a balm can be a good option.
When to use them
So, you know that they're very similar, but for me, the beard oil is an every-day, every-stage product. If you're growing your beard from short to long, after a shower or before bed, I would always recommend using beard oil. It's lighter and gives your beard all the stuff it needs.
I would advise using the balm when your beard is at a length where you need to control it more. I tend to use some beard balm in the morning before I leave the house. It helps with styling my beard and holding it in place. You don't need to style your beard before you go to bed, so beard oil is your best friend for other times of the day.
Can you use them together?
Hell yeah! Sometimes I would use the oil to penetrate deep into the hair roots and skin, and then use the balm to style over the top. It's really up to you. There is no right or wrong answer here.
How do I apply Beard Oil?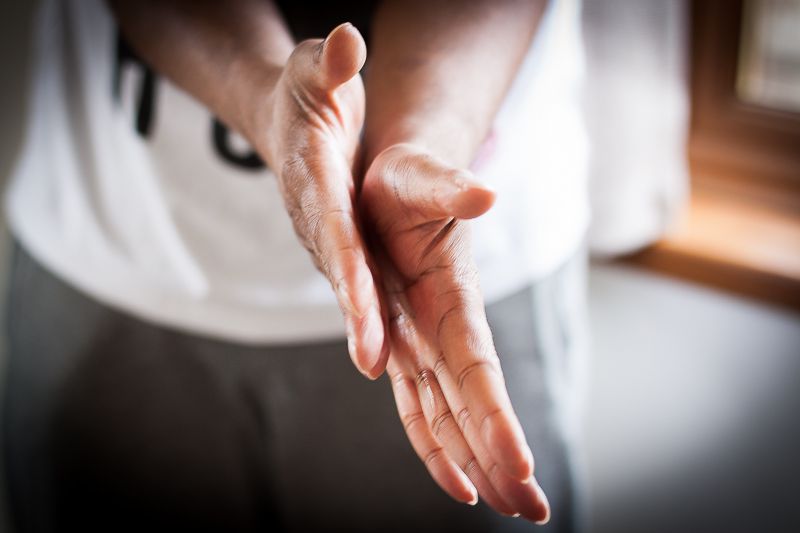 Applying beard oil is a very quick and easy process. Always pick the best time for you to apply your beard oil. After a shower is ideal but can be applied anytime throughout the day. Let's break this down into 10 easy steps:
Always start with a moist beard. You don't want it dripping through. Lightly towel dry it.
Find a mirror. It's always easier to apply this in front of a mirror.
Take your beard oil and place a few drops in the palm of your hand. If you have a long beard, you might want a few more drops. You just need enough to ensure you can coat your whole beard.
Evenly spread the oil in the palm of your hands.
The first stage of applying your beard oil will be to start at the bottom and slowly work your fingers deeply into the beard and massage it through to your skin underneath your beard.
The second stage is ensuring that you coat all of the individual hairs on your beard. At this point, you might want to go back get a few more drops of beard oil.
The third stage will be to rub your beard from top to bottom and ensuring that you get all of the hairs.
If you have a moustache, you can and use this time to apply the oil and train your moustache, especially if you're growing a handlebar moustache or something similar.
The final step is to brush or comb your beard to make sure that you evenly distribute the oil you've just applied and you brush out any knots from the process.
Repeat this process in the morning after a shower and before you go to bed for best results.
I've created a cool infographic that you can link to and share:

Should I apply Beard Oil every day?
This is totally up to you, but I would recommend that you apply beard oil every day, twice a day.
At the very least once in the morning, and once before bed.
Every time you wash your beard
After ever shower
The general rule of thumb, if your beard gets wet, condition it with beard oil.
OK, this has been great. Where can I get beard oil in the UK?
Beard oil is a growing market in the UK. It's one of the few products that can be developed and branded at home, so you will see a lot of small UK brands producing really good beard oils.
Here at Twisted Moustache, we've developed a natural and organic beard oil. Join our mailing list to get exclusive discounts.