Top 5 [Home Office Tech Essentials] for 2018
By Anil Davé | Last updated 4th April 2018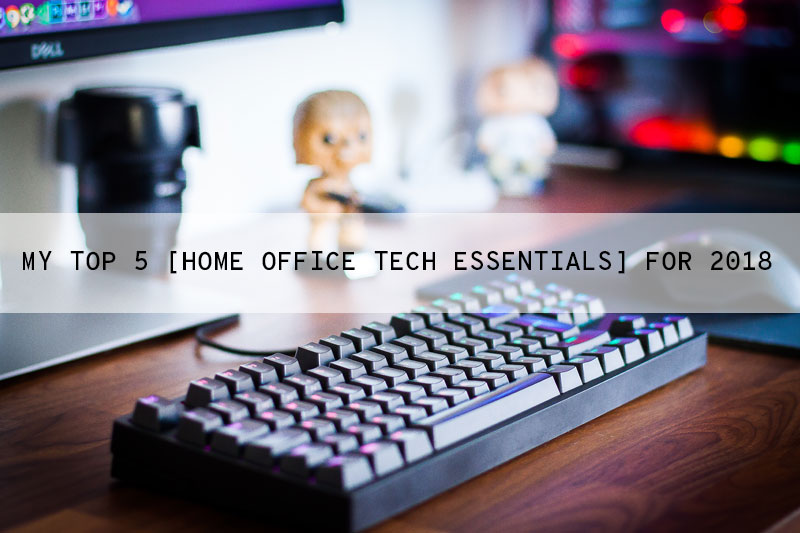 Disclosure and quick heads up – Some of the links below are affiliate links, meaning, at no additional cost to you, I will earn a small commission if you click through and make a purchase.
I'm a massive geek at heart, and with my job, as well as most of my hobbies, I tend to spend a lot of time at my desk.
So if you're going to spend 80% of your week sitting at your desk, why not invest in some Home Office Tech Essentials to make you more productive, or maybe just for fun.
Here are the top 5 tech essentials I currently have in my home office.
0. Funko Pop! Vinyl Bobblehead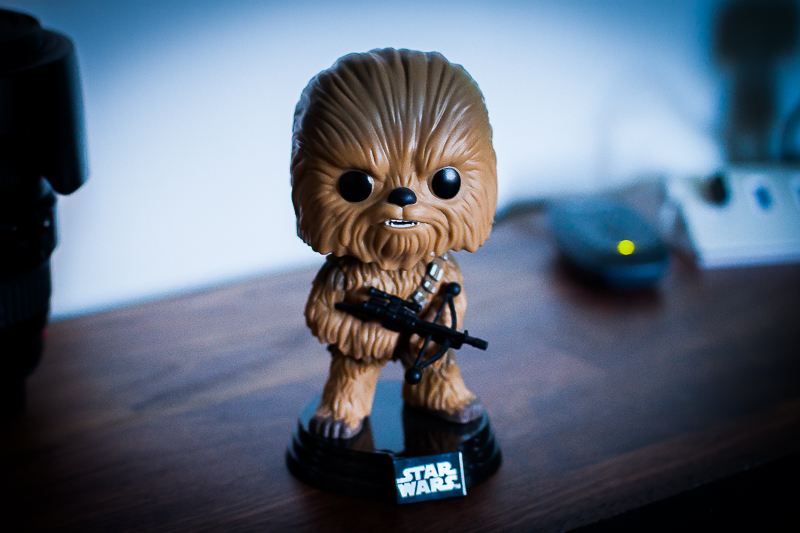 Not part of the top 5, but I wanted to throw this in there. What desk wouldn't be complete without a Funko Pop! Vinyl Bobblehead gracing its presence. I'm a massive Star Wars fan, so my desk is full of them. At the time of writing, Amazon sells these bad boys for under £15, and there is a whole range to choose from. Everything From Star Wars, Marvel to Harry Potter, or even classic movie characters like Thunder from Big Trouble in Little China (Got to love Jake Button).
Whatever your style, they're pretty cool. Check out this Chewbacca variation that I have on my desk. You can grab them for under £15 on Amazon.
1. Wavemaster Cube Mini Bluetooth Speakers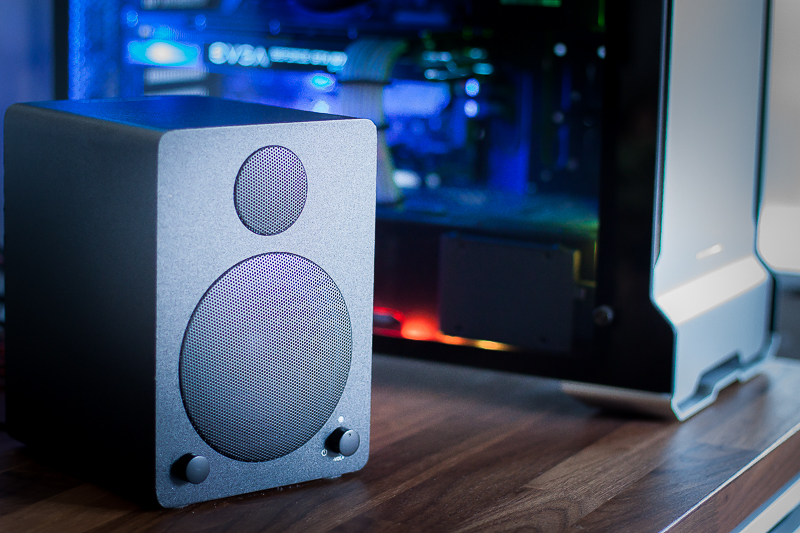 You got to have sound right!? When you're burning the midnight oil on those marathon coding sessions you need some cool tunes blazing to help you concentrate. Erm... Maybe not, but having a good pair of quality speakers on your desk is a must.
I spent a lot of time researching and trying a lot of different speakers and these are my top pick. If you're looking for something reasonably priced, with great sound quality then these are perfect for you. They allow you to connect 3 different audio sources simultaneously and setting them up is super easy. They even have RCA inputs and separate bass and treble controls on the back. Plus, they look pretty cool.
They're a little bigger than normal computer speakers, but if you have a desk big enough for these, then I would recommend. They also have plenty of oomph, so buy them, you'll be glad you did. Amazon has them for a bargain price at the moment.
Buy the Wavemaster Cube Mini Bluetooth Speakers from Amazon
2. Logitech G602 Wireless Gaming Mouse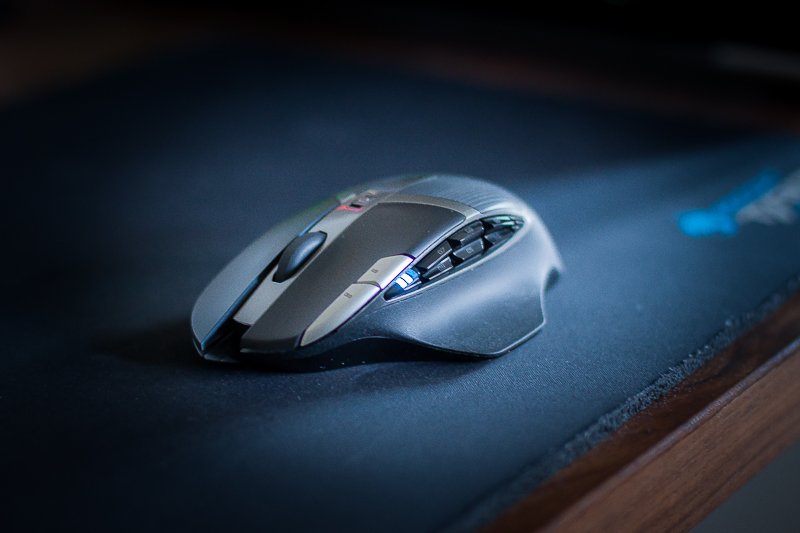 I love a good mouse and I can't remember how many I've been through over the years, but the Logitech G602 is an awesome bit of hardware. Now, I'm not a big gamer anymore, but I do love high-quality gear. If I'm going to spend most of my day holding something, then you want it to feel the part, and this certainly feels the part.
As I said, I'm not a big gamer anymore, but I have played a few first-time shooters with this and I can say this mouse is fantastic. I have no input lag or response issues at all and the programmable buttons are really awesome.
The feel under your hand is the best I have had with a mouse and the battery life is amazing. I've done well over 1000 hours of use with mine and there is no sign of having to replace the batteries. For me, this has been one of my better purchasing choices. I highly recommend trying this one out.
Buy the Logitech G602 Wireless Gaming Mouse from Amazon
3. Cooler Master MasterKeys Pro S RGB Cherry MX Brown Keyboard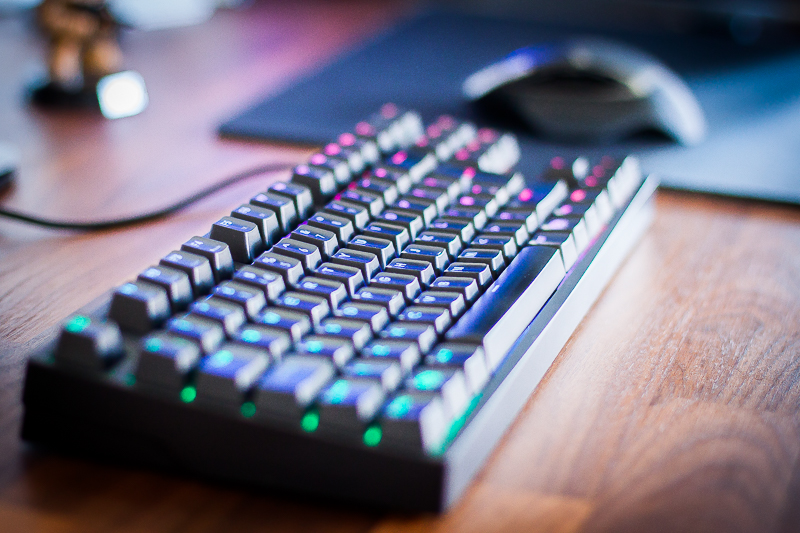 Everyone needs a keyboard right? When we talk about Home Office Tech Essentials, the keyboard has to be near the top of the list.
Again, I'm not a big gamer (My wife put a stop to that), but I'm a serial coder. The feel of the mechanical keyboard just makes me feel all squishy inside. I say all this, but I'm sitting here writing this blog post on my MacBook Pro. lol
The quality of the keys on this keyboard is absolutely fantastic. They feel incredibly sturdy but at the same time have a nice soft touch to them, meaning you can press these keys and feel comfortable.
If you do not know a lot about mechanical switches, I strongly recommend reading into what each one does, it will allow you to decide if these are for you. I personally love the feel of the Cherry Browns. They give a lovely tactile click and response while typing.
However, if you are after a quiet keyboard, this is not for you. Which is probably why I'm using my MacBook to write this in the bedroom. (We don't want to wake the Mrs up).
For lighting, this keyboard is awesome. The lighting is vibrant, easy to set up and there is a massive amount of lighting themes to pick from. I love the wave effect. My 4-year-old daughter loves looking but knows not touch.
One of the nice features is that you can store keyboard lighting effects on the device itself. So you can switch to a different one without using the Master Keys Pro S software installed and it will still work. Awesome!
4. Amazon Echo Dot (2nd Generation), Black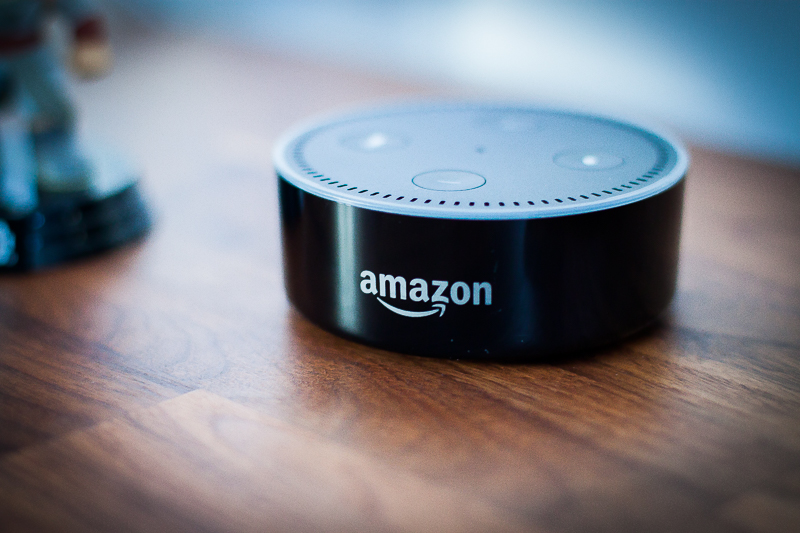 Not much to say here. I've caught the automated home bug and I've been slowly building up my own Skynet at home (Something I'll save for another post).
I just love having this little device on my desk waiting to see to my every need. Well, maybe not everything - most things.
But, it's still a cool bit of tech and one that I don't think my family can live without now. Sure we've thought about trading her in for a younger modal (Google Home), but she's part of the family now. She even has her own pillow (Sad I know).
For me, there are so many things that I use Alexa for, checking my calendar for the day, adding to my shopping list, or even just to order some toilet roll. The best thing about having Alexa on my desk is playing music. It's just so quick and simple to say "Alexa, Play some Michael Jackson." and off she goes…
So it's on my Top 5 list, and if you don't have one, then get yourself down to Currys and grab one, or just go on Amazon and grab it if it's cold outside and you're feeling lazy.
Buy the Echo Dot from Amazon.
5. IKEA Ranarp Work Lamp (Off-white)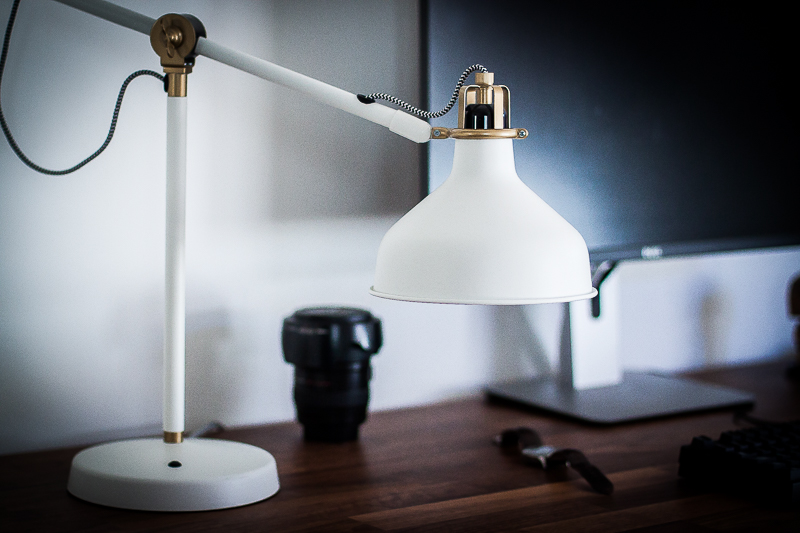 Last on my list isn't a fancy piece of cutting-edge tech, but something that is a must for every workstation. A good old trusty lamp. Don't we all just love it in IKEA!? I know my wife does, and my wallet.
During our last trip there, this little beauty caught my eye. Now I know what you're thinking, it's just a lamp, which is true, it is, but it's a lamp that looks so damn good on my desk. That's all!
You need a light when you're up all night on gaming sessions, or if you're pulling an all-nighter coding your app, or even if you're up at 2 am writing a blog post like I am right now.
Pop down to your local Ikea and grab one.
That's it, I hope you enjoyed my My Top 5 Home Office Tech Essentials for 2018. No doubt I'll have a bunch of other stuff for my desk in a few months, so I'll keep you updated.