How To Maintain Your [Beard Trimmer]
By Judith Pascal (Guest Post) | Last updated 12th September 2018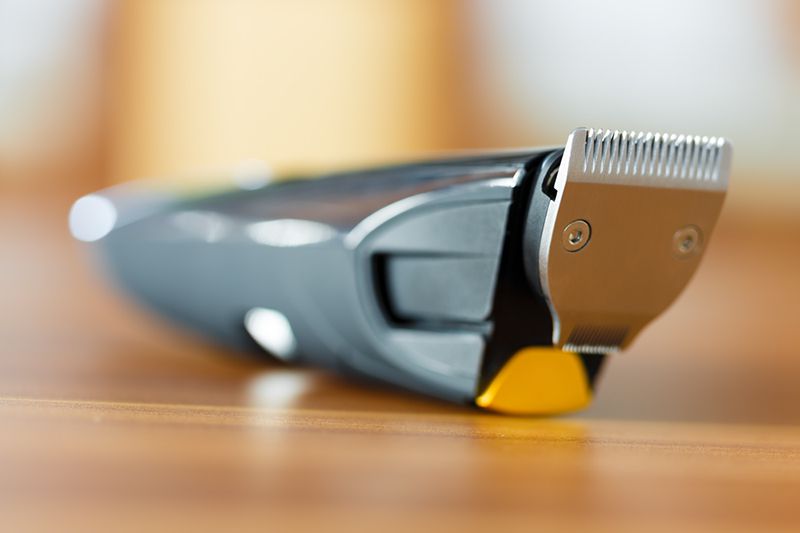 As much attention as you'd give to maintaining your clothes, shoes, expensive accessories and so on, the same amount of attention also needs to be given to your personal grooming. Having a really good grooming routine ensures that you look neat, well-maintained and presentable at all time.
Now, whatever your style might be, whether it's a thick beard or a clean-shaven look, it's all about knowing what suits your facial features and using the right tools to maintain that look.
In this article, we're going to answer a very common question.
how to clean your beard trimmer!
One of the most documented complaints of men who shave is that they end up cutting or bruising themselves, either because of a faulty trimmer or using the wrong technique to trim your beard. However, some of the more recent models of beard trimmers have been constructed to ensure that such accidents are minimal.
Over time, the electric range of shavers, trimmers and/or razors have become the most popular at-home grooming devices. They're easy to use, fairly simple to maintain and are definitely a quicker and more reasonable option than going to a professional every time.
There are different devices designed to suit different needs, skin types and usage patterns. This makes it even more convenient for you to use one. However, it's not just about how you use it, but also about how long you keep it running through the proper maintenance and cleaning.
Hygiene is a very important factor when it comes to your grooming products. Old or rusted blades might cause harm to your skin, and a spoilt beard trimmer won't be able to perform the way you'd want it to either. For all these practical purposes and more, ensuring that you're maintaining a super clean trimmer is essential.
Cleaning your beard trimmer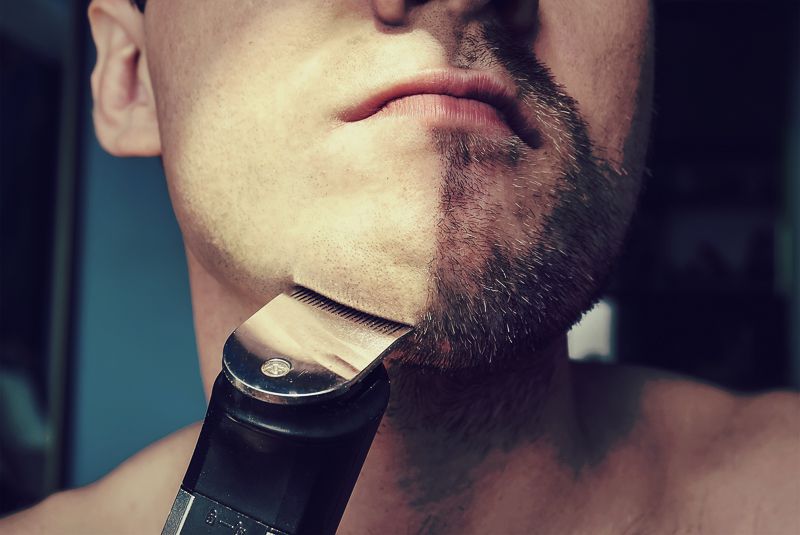 How often do you need to clean your trimmer?
This depends entirely on the frequency of your usage. If you're someone whose facial hair grows thick and very quickly, you probably need to clean your trimmer more often as well. It is always, however, safer to clean more often and not take any risks.
Whether you have a beard trimmer, rotary shaver or even a foil shaver, the cleaning process is quite simple.
First, you need to gently shake out the dead skin and tiny hairs from the blade. It's better to do this over a sink so that you can easily wash it off.

To avoid the risk of getting a shock, make sure your trimmer is switched off before you begin. Also, if your trimmer is battery powered, it's safer to remove the batteries and then start the cleaning process.

You need to take the head off the device, these are usually easy to detach. While doing this, you need to be careful not to damage the blades/plates or hurt yourself in the process. You can soak the head separately for a longer time because it's usually this part that requires the most cleaning.

Next, you can clean the body of the trimmer and the head separately, either using just plain water or using washing up liquid. Any regular soap that you use on your skin can be used as well. You could also use warm water but never use piping hot water.

If it's been a while since you cleaned the blades, it's a good idea to dip it in some hot water and anti-bacterial liquid for 15 minutes or so. This will help with killing off any bacteria that might be lurking around in the blades. You could also alternatively use vinegar, lime or a saline solution.

To get a more thorough clean, use a small cleaning brush to brush off any dirt or dust that might have accumulated in the blades or inside the body. While doing this, make sure you're not creating any scratches or scuffs on the device. It's always best to use cleaning brushes made specifically for trimmers.

Parts of the trimmer that won't rust or get damaged underwater can be put under running water to give it a quick power wash. Before you do this, check the user's manual and make sure that it's safe. Also, don't forget to ensure that the trimmer isn't plugged in or turned on while doing this.

Never keep your beard trimmer wet after you've finished washing it. Place it in an area that will allow it to air dry before you put it back in its case. You can also use a clean towel or tissue to pat it dry and soak up the excess water before putting it back into storage.

Most beard trimmer brands sell cleaning sprays that are made specifically to be used with trimmers and other grooming devices. Use this spray once your device is completely dry.

It's always better to reassemble your trimmer instead of leaving it part by part because it might be exposed to water and dirt.
Storing Your Beard Trimmer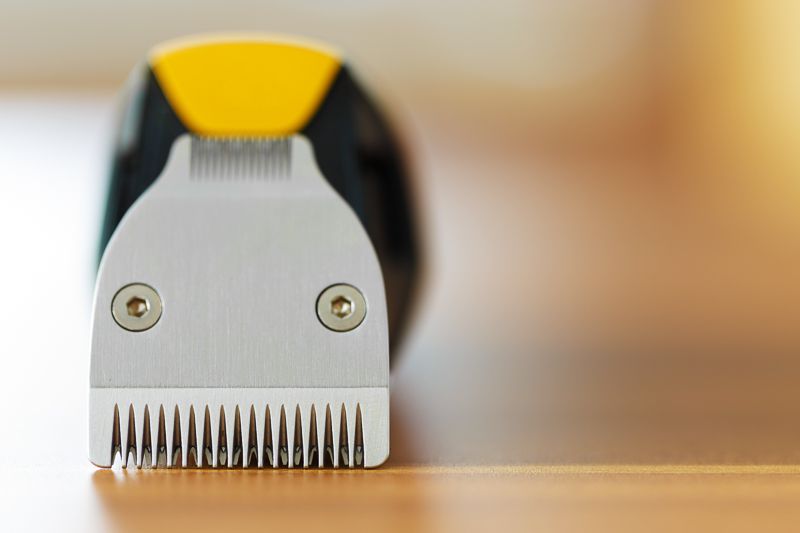 When you store an electric beard trimmer, you have to keep in mind that it has to be in a cool and dry place. Excess water on your gear can easily cause you some serious damage! You can get an electric shock, or even damage the wires. So, it's much better to find a nice cabinet or dry spot where you can always keep your trimmer safe.

The best way to keep your beard trimmer dry and safe is to use the box or bag that came with it. So, don't throw away your box when you buy your shiny new trimmer, keep it and use it!

It's always a good idea to keep all the components and accessories for your trimmer in the same case so that you don't misplace any one piece or have to look around for it each time you want to have a trim.

It's always best to keep your battery inside your trimmer at all times. Even if your trimmer has a detachable battery, it's still my recommendation that you keep it inside the trimmer. Removing and restoring your battery too often can actually diminish the charging capacity.

If you have children or pets at home, keep the trimmer in a place that isn't easily accessible to them. This isn't just for keeping the trimmer safe, but also to ensure that no one else hurts or cuts themselves.
Top 7 maintenance tips for an electric razor or beard trimmer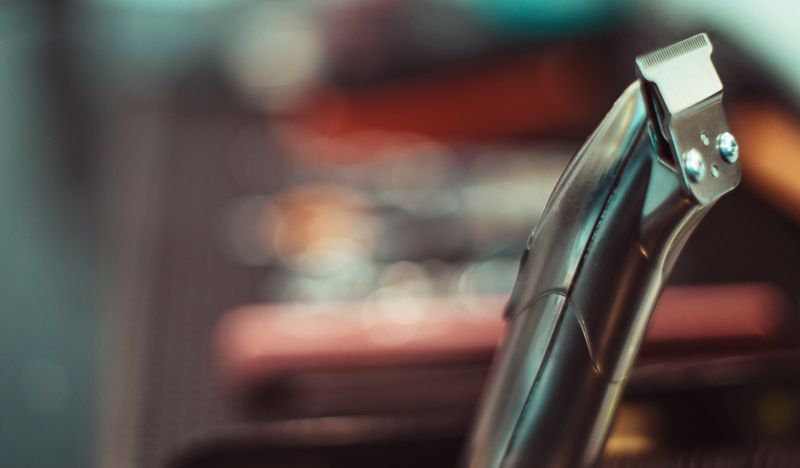 Clean your shaver at least once a week, with all the steps mentioned above. It might take a few minutes, but, it will ensure that you're only putting cleaned metal on your skin. This helps with avoiding rashes and allergies.

Tap out the hair and dead skin after every shave. You want to make sure that the residue doesn't build up and clog the blades of the shaver head. It's also unhygienic to let debris settle in the shaver.

Always keep spare blades and cutting parts with you. These should also be switched out at least once every 3-4 months. No matter how much you clean them, the performance is bound to drop with time, so keeping spares is essential.

Batteries need to be periodically changed too. Running a trimmer on a battery that is nearing its end of life will not give you the results you're looking for.

While purchasing a trimmer, also ensure that you list down all the things you're looking for in a beard trimmer. For example, if you know you have skin that is prone to allergies or cuts, you should go for a trimmer that is meant for sensitive skin.

Never share your trimmer with anyone else, or even use someone else's. Trimmers can come in very close contact with your skin, so it's best to always use your own equipment for hygiene and cleanliness purposes.

Soak your trimmer in a warm water bath every few weeks, along with some saline solution. This really helps with washing any grease or residue off the trimmer and keeps in clean and germ-free.
Conclusion
Personal grooming is definitely a very important part of taking care of yourself. While this whole process of maintaining your beard trimmer might seem tedious, it's also essential and cannot be avoided. As long as you follow these tips and regularly or periodically clean your trimmer, you can be confident that you'll never have the need to purchase a new trimmer too often. Instead, you can invest in purchasing a good quality razor and a bunch of replacement parts like blades and batteries, and maintain a single shaver for a longer time. Also, save some cash for getting cool grooming products like beard oil. If you're confused as to which brand or model would be best for you, you can check out difference guides and articles available online, or check our top recommended beard trimmers.
If you've already got a beard trimmer and you're looking for an electric razor, you can check this site out for detailed information about electric razors. Doing your research can save you from buying the wrong type of razor, and also prevent you from wasting money on one that you can't or won't want to use.
So, always stay clean and happy grooming!